Domain Name – Getting the right one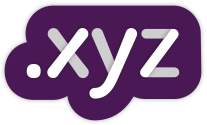 Getting your own domain name is something that some people are really excited about and others are very concerned about doing. If you have never bought a domain name then we fully understand how daunting the experience can be. Most businesses that have been in business for some time will probably have a few domain names in their portfolio already. The process is in fact very easy.
Domain Names from yesDomains
Making it easy for professionals and beginners
Different Top Level Domain Names
There are over 500 different Top Level Domain (TLD) names. This can get really confusing. Is it OK to use a lesser known one or should you stick with the common ones. The .com, .co.uk domain names are really well known and established.
There are so many now days that it is nearly impossible to buy your company name on every TLD. It is a good idea to take some of the local ones and perhaps if you are internation then some of the international domains. At the end of the day you want something that is memorable and people will be easily able to type. Once you have your main domain name sorted out you can then use some of the more fancy ones for other marketing events or activities. The .SC TLD is widely used as a ShortCut domain. You may have an event or an article that you want to promote. You can use the article name.SC, which will make it short and easy to remember.
Your Main Domain Name
As for your main domain, you may find that there are some excellent new TLDs that will be suited to your needs. For instance, if you are a builder, or an accountant or a florist then there is a TLD for you and it may be excellent in helping people to remember you. If your company name is not too hard to remember or too long then this is great. If it is a bit longer or may require thinking about then it is advisable to get one of the common domains as well. There are also excellent new domains that are similar to the existing domains. The .UK is the best of them all as it is short and easy to remember. there is also .GB.COM and .UK.COM.
If you want to have a look at the prices, and always remember to check out the renewal price at the same time. Some domains are cheaper to buy than they are to renew. You can generally get some suggestions to help you make your choice. You can take a look at the current pricing at yesDomains.co.uk. Try it out and see what comes up. There is no need to purchase until you are happy with your choice. You can search as much as you like.
A Word Of Warning
Always make sure that your chosen domain name supplier is a registered as a Registrar or a reseller of a registrar. This means that they will abide by the code of practise that the many registries have in place to protect you. The main one being that you should always register the domain name in your name, or your company name. Never should it be registered in their name.
You don't have to but it can be easier to get your hosting and security products from the same supplier. Have a look at yesDomains.co.uk and see what they can do to help you.