Winners of 2020 UK Enterprise Awards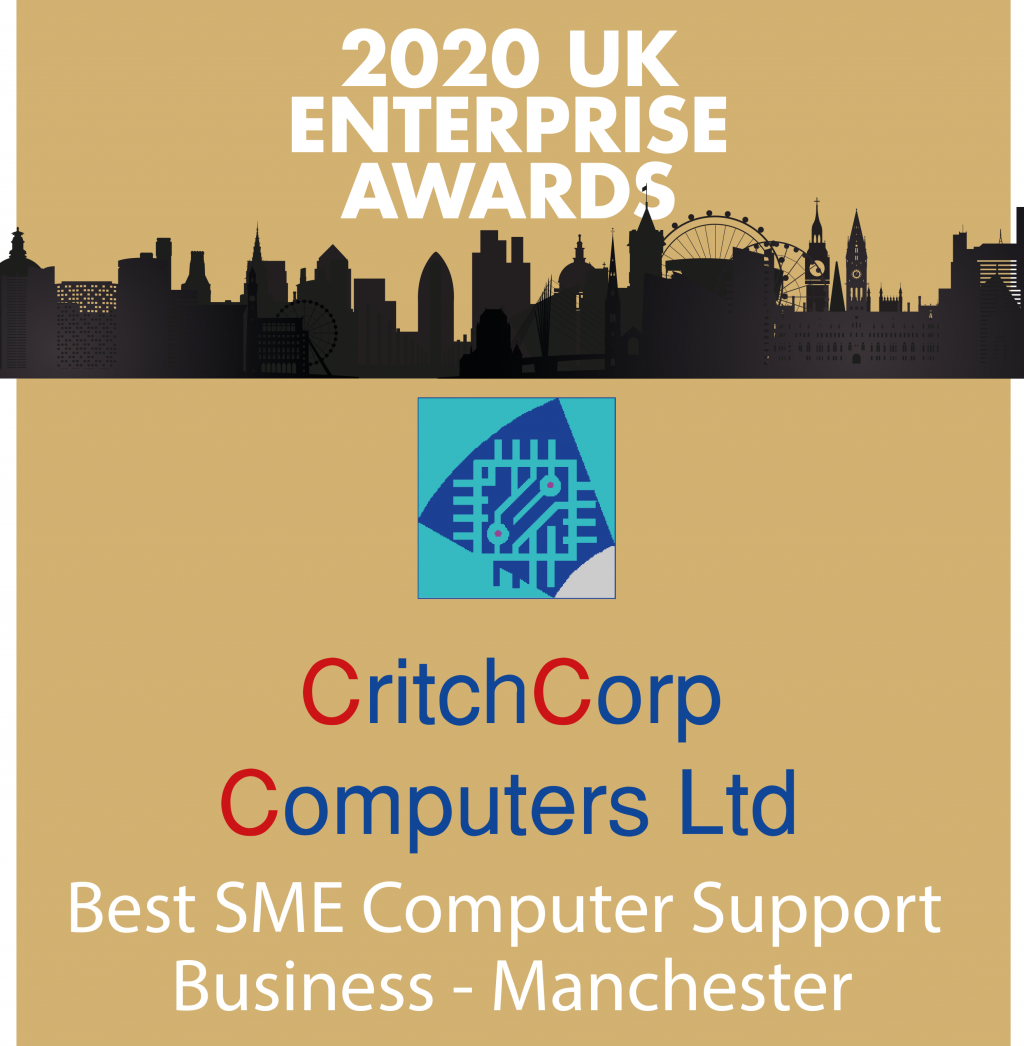 The winners of the SME News – UK Enterprise Awards 2020 have been announced and there are some very deserving winners. One category close to our hearts is the Best Computer Services Company. This year the winner is CritchCorp Computers Ltd. This highly competitive award is sought after by many companies but only one can win it.
Best Computer Support Company
Visit CritchCorp Computers Ltd

We know from personal experience that they are a deserving winner of the 2020 UK Enterprise Awards, but especially the Best Computer Support Company.
CritchCorp Computers Ltd has been providing computer support to companies in the UK for over decade. Starting in 2006 they have grown their product portfolio and so they can now supply clients with everything they need for their business in terms of technology.
They have never forgotten their roots and still look after some of the clients that they started their business with.
All this hard work so that today they supply their customers with:
Domain Names
Websites
cPanel hosting
WordPress Hosting
FREE Hosting
Website Security
Email accounts
Broadband Internet
VoIP phone line/physical phone lines
Computer/server/cloud services
Advice on the best technology for your business
Read the full news releases about the Winners of the 2020 Enterprise awards
You can read the article in SME News about CritchCorp computers Ltd so you can see why they are such a deserving winners of the 2020 Enterprise Awards for Best Computer Support Company.
If you want to you can read the original news release by SME News and the original CritchCorp Computers Ltd news release.